Publications

Myrin publishes its own books under Myrin Books and for children Housatonic Press. It also partners with other publishers in the U.S. and abroad to issue books and allow them to reach a larger audience. Thus we partnered with a publisher in Argentina to translate and issue a Spanish edition of A.C. Harwood's classic, The Recovery of Man in Childhood. The most recent partnership is with Adonis Press to bring out a revised and expanded edition of Wolfgang Schad's two-volume classic Understanding Mammals.
Threefoldness in Humans and Mammals
The result of over 50 years of research, Threefoldness in Humans and Mammals: Toward a Biology of Form is the beautiful, authorized edition of Wolfgang Schad's life's work. In chapter after chapter of this monumental two-volume work Schad demonstrates in detail how the dynamic concept of the threefold organism, first described by Rudolf Steiner 100 years ago, sheds new light on aspects of the mammals such as their size, form, coloration, physiology, embryonic development, behavior, and habitat. Indeed, he shows how the threefoldness of the organism is in fact a key to understanding the extraordinary diversity of our closest animal relatives.
This work was published by Adonis Press, with support from Myrin and others.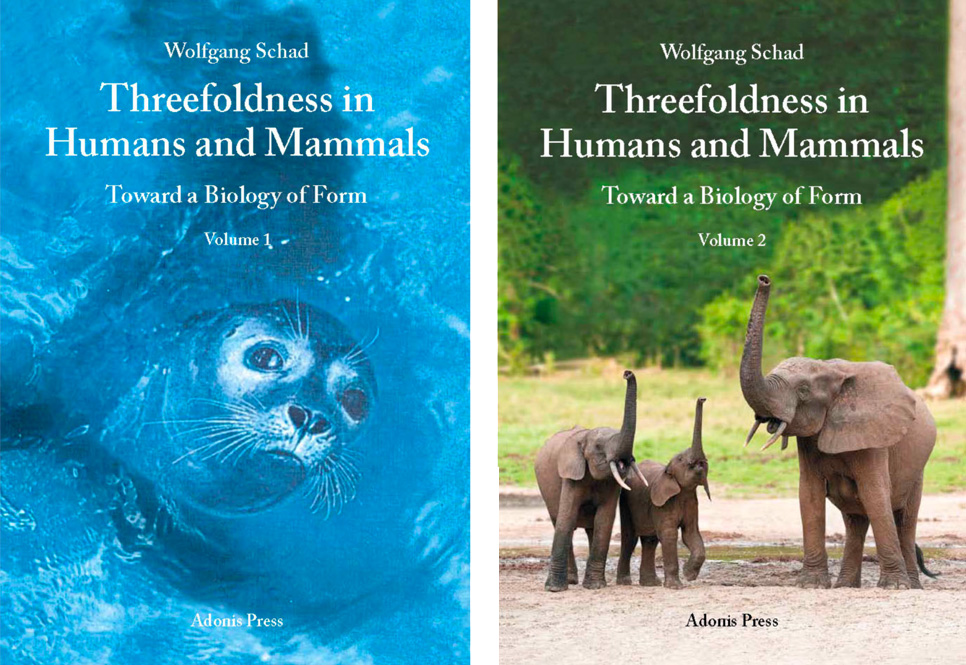 For further details and to order this important work, CLICK HERE to visit Steiner Books
CLICK HERE to go to our Books page
CLICK HERE to go to our Proceedings page
CLICK HERE to go to our Pamphlets page